The Caribbean cultural metropolis Havana
gets a new hotspot.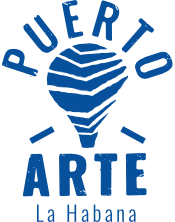 In the next few years, an abandoned coal dock of approximately 30,000 square meters will be converted into an art and culture dock with an international focus.


Pool

Galleries, shops (merchandising), conferences

Open-air theatre

Gastronomy

Balloon

360˚ LED Video Tower
A disused coal pier becomes a lively art and culture dock.
Since 2017, the Berlin company BERmeeCU GmbH, in cooperation with the Cuban company EGREM, has been developing a disused port quay directly at the entrance to Havana Bay, to turn it into an art and culture quay with a varied international offer: PUERTO ARTE. Thanks to its excellent central location and the enormous creative potential of Cuban artists, the 30,000 m² site has the unique opportunity to become a new point of interest in Havana and the Caribbean. Exhibition areas and galleries, an open-air theatre with a flexible roof for dance, shows and concerts, many large and small areas for temporary projects, a captive balloon with a view from 150 m above sea level, diverse gastronomy, sales areas for Cuban creatives as well as an art pool are part of the offer.
A highlight will be the Panoramic Tower with its 360-degree video wall, which during the day shows the 500-year history of Havana and at night the video artists together with the musicians will present new and impressive audiovisual experiences on the cylindrical video surface of approximately 1,250 square meters. The characteristic of Puerto Arte will be the capacity for change and the diversity of the artistic and cultural projects of Cuban artists and Cuban-international artistic/cultural projects. Besides the location in Havana/Cuba, the international marketing of the projects and contents will play an important role. In addition to Cubans and tourists, the offer is also aimed at companies for events and their own events.