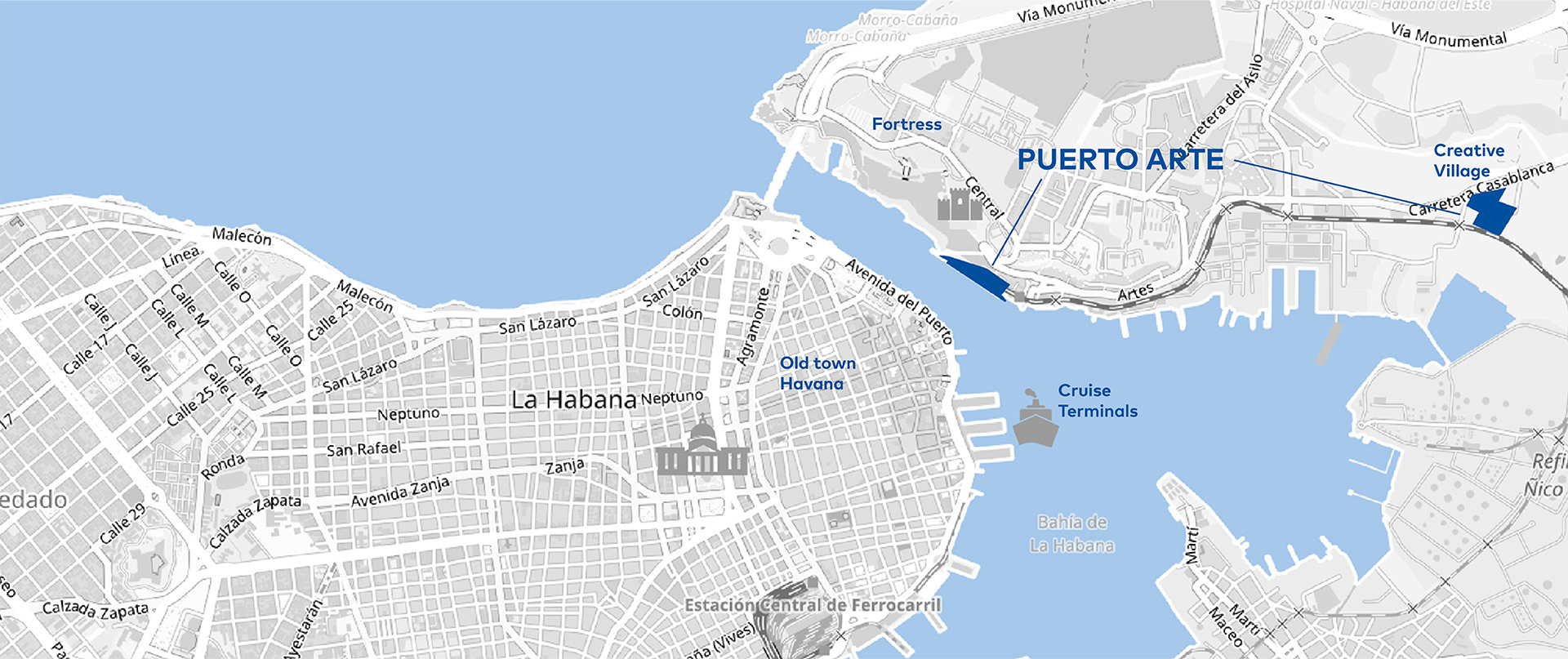 Two locations for Puerto Arte.
The former coal quay - the new Puerto Arte.
Originally, the quay was built for "refueling" ships with coal. With the end of coal use for shipping, the facility was still used for unloading fertilizers, etc.. However, for over 30 years the area has been relegated. With the transformation of Havana Bay away from industrial use to cultural-tourist orientation, the site takes on a new importance. The Puerto Arte project is an anchor project and reference of this development, which is supervised by a commission of different Cuban institutions. The subsequent view from the gondola of the tethered balloon offers completely new perspectives on the old town, which is a UNESCO World Heritage Site, and the historic fortifications, as well as the new developments in the bay from a height of up to 150 meters.
Creative Village - where ideas will be made in the future. 
At a distance of approx. 2.5 km from the Puerto Arte port area, a commercial area is planned as the heart of the entire project. On a part of the approx. 50,000 sqm large area, the entire logistics will take place. Offices, workshops for maintenance and production (stage, events), as well as storage areas for the project are located here. 
But this is also where the Creative Village arises. In addition to the workshops, studios (film, IT, graphics, sound, etc.) and rehearsal spaces that are already there, studios and other facilities will be added. They should give the creative talents the space and possibilities to realize their ideas. Not only the rooms and technical facilities with small machines and tools and the important material procurement as well as Internet are available to the creative talents. They are supported by the entire know-how of the Puerto Arte team and its partners in the implementation, management, marketing, sales and other tasks.